Custom Pot Lights are ideal for those homes that have a different type of décor then the average home. Some people like for their lighting fixtures to match their furniture so they will order custom pot lights because the trim can be made to match things like wood and ceramic and even different pieces of glass.

Custom Pot Lighting would be a great addition to hang near a favorite portrait or collection of antiques or knick-knacks. The custom pot lights have directional light bulbs in them so that the light can be directed towards the items on the shelf or the portrait.

Custom pot lights are made to order in most cases. They come in a wide variety of sizes with different textures of trim plates. The trim plates are what cover the pot lights on the ceiling so that they look more attractive and finished.

There are several types of pot lights to choose from. There are pot lights that have a low-heat, low-energy yet high output style or there is a low voltage type pot light. Almost all of the pot lights will save homeowners money because the halogen light bulbs last a long time and will not need changing as often as other types of light bulbs.

Custom Pot Lights could also be made to light up a room in a different way then regular lamps. Pot lights are recessed into the ceiling giving the space more area or room for decorations and things like tall furniture or posters. Pot lights bring more light into a room enabling it to look larger than it really is. Only one pattern for the pot lights is not conducive to the opening up of a room and that would be to have the pot lights installed down the center of the room. This would give the feeling of an airport runway and distract people from the other areas of the room.

Some of the custom pot lights come in the low voltage variety. There are low voltage pot lights in 2-inch MR11 halogen housing with different trim; 2-inch MR16 halogen housing and different style trims, 3-inch MR16 halogen housing and various trims; 4-inch MR16 halogen housing and various trims and the 4-inch MR16 halogen pot lights for sloping ceilings with various trims.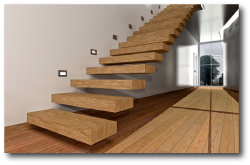 Glass and wood are very popular as custom pot light trim. In a basement or den setting, a wood ring around a pot light for trim would look nice and a glass 'bubble' or fancy colored glass ring would be nice for a bathroom or even a dining room. Custom pot lights may take a little longer to order but they are always worth the wait.

With the pot lights that have a metal trim around the lighting fixture, some of them can be dyed to match a color scheme within a room. This is dependent on the type of metal a homeowner chooses for their pot lights.